Black Metal Print Clothing - Create The Most Distinctive Avant-Garde Street Style
Jan 20,2022 | UPRANDY
When it comes to black metal, do you immediately think of the adjectives cold, dark, and hopeless?
What Is Black Metal?
Black metal is a style of music that takes its name from a 1982 record by the British band Venom. Its history is rooted in the hard rock bands of the 70s, a branch of heavy metal music that emerged in the 1980s with extreme metal elements such as whip metal and death metal.
This black metal music is characterized by powerful vocal instruments, dissonant production values, screaming vocal styles, scary visual elements such as "corpse painted" makeup, and metal songs that focus on anti-Christian themes in their lyrics, Satanism, paganism, Norse and Norse mythology, and the Book of Revelation. It emerged as a rejection of the commercialization of heavy metal and a critique of modern secular society.
Black Metal And Fashion
Art always complements each other, and this extreme musical style leads a new trend and has long been an inspirational muse for fashion design. Many brands have launched designs inspired by black metal styles.
Of course, if you are not in a live show, or, you're on stage, too many black metal elements will appear out of place. The most everyday and harmonious combination is to print the black metal style on the basic clothes, so that no matter what occasion you are in, you can easily put on this retro and avant-garde style.
Black Metal Series For You
We have some particularly excellent inspiration to recommend:
1. UPRANDY Spider skeleton print loose T-shirt designer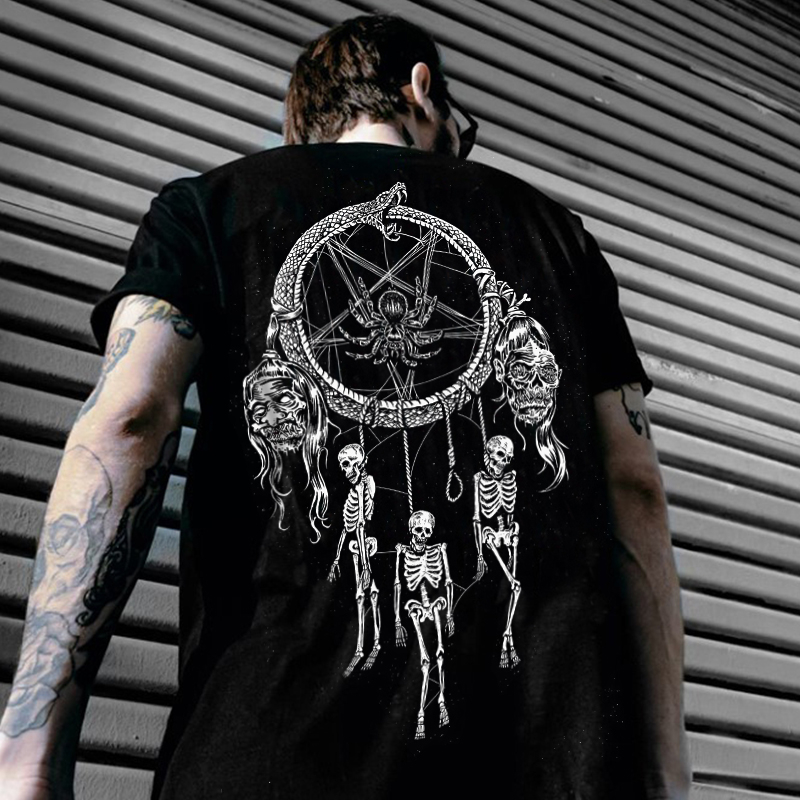 Click to get
Interesting idea, isn't it? Dream catchers are usually used to capture beautiful dreams and let the nightmares disappear with the morning sun. The combination of dream catchers and skeletons is a weird and genius design! Loose fit, all body types can choose the size that suits you!
2.UPRANDY Medusa letter printed loose T-shirt designer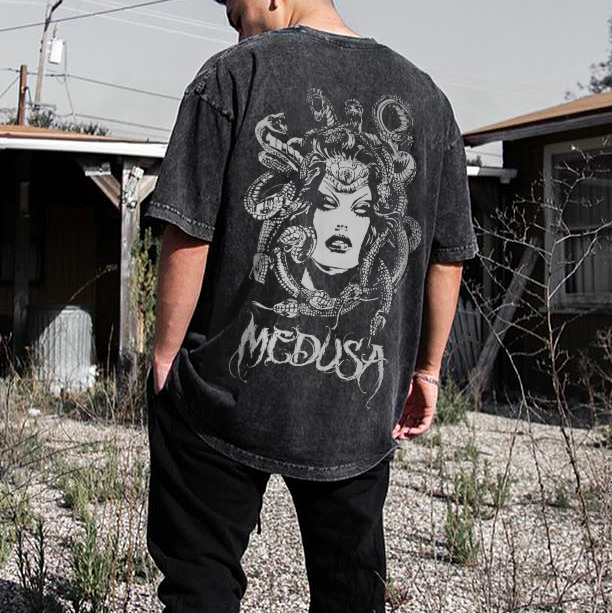 click to get
Medusa symbolizes many meanings: magic, evil, femininity, individuality, rebirth, freedom, jealousy, transformation, and more. It fits the black metal style very well, and if you're looking for a fun black metal inspiration, this black and grey washed cotton tee is made for you.
3.UPRANDY Skull sister print men casual loose tees designer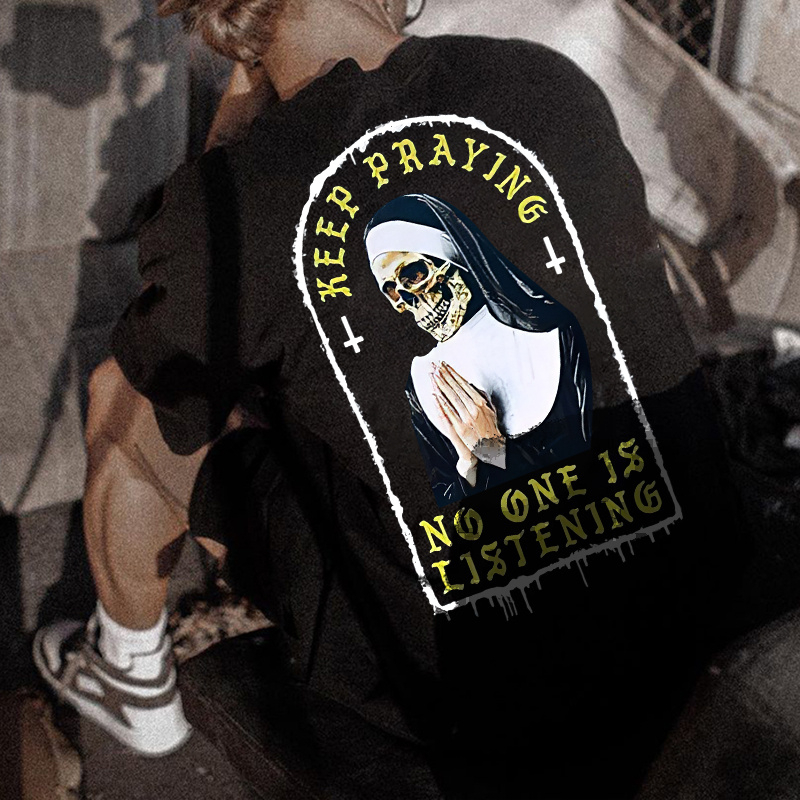 click to get
A totally black metal T-shirt! The nun and the skull are actually the anti-Christian ideas of black metal in the early days, but now it is more a commemoration of the spirit of rebellion.
4.UPRANDY Don't pray for me nun printed designer hoodie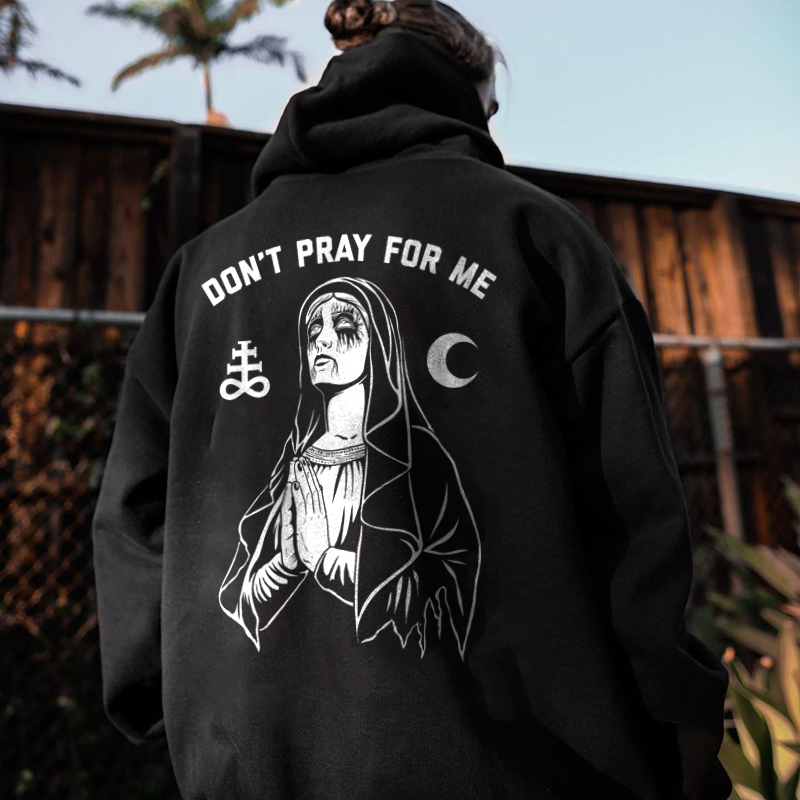 click to get
Like the last T-shirt, when nuns are associated with evil, it is a memorial to the spirit of rebellion. It's an expression of dark aesthetics.
5.UPRANDY Tacos in hell back print t-shirt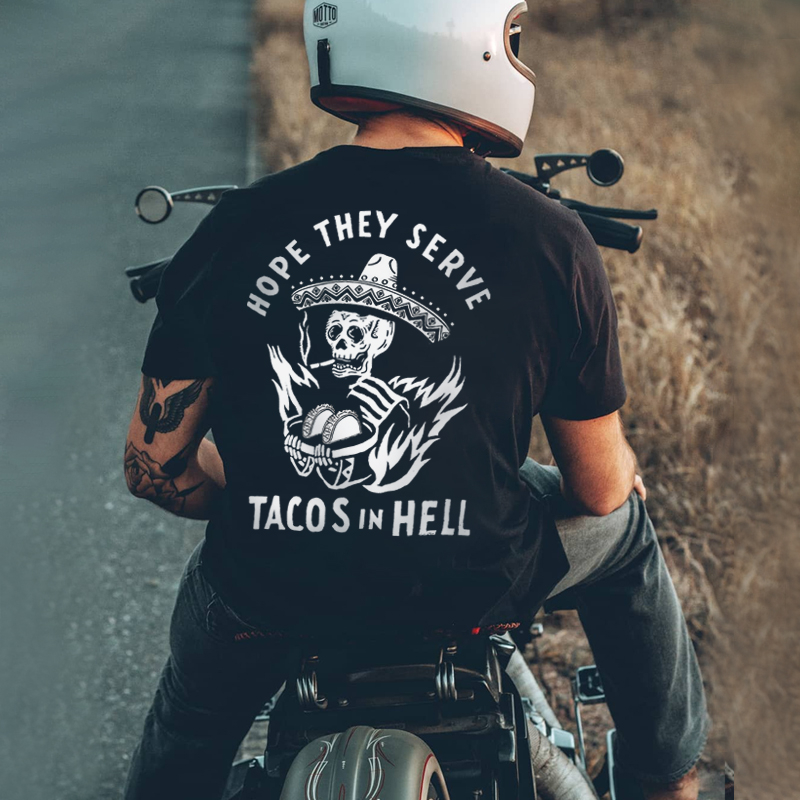 click to get
This is a print that will make me laugh, it's witty and humorous, as if it doesn't care about anything, maybe that's the fearless attitude that black metal people pursue.
In short, black metal has now developed into an indispensable member of street fashion.
Click black metal design to create your own black metal style.
Comment