The Fashion Symbol In Motorcycle - Skull
Oct 25,2021 | UPRANDY
From ancient times to the present, skull symbols often represent death, mortality, and the life cycle that we all go through. Although the skull is often associated with danger and death in the culture. With the skull's place in motor culture and fashion has expanded, the symbol also contains positive connotations.
Motorcycle, a symbol of freedom, passion, and wildness. Just like the leather jacket or the vest, the skull is also seen as the unifying symbol of the biker. Today's bikers have skulls as their totem. Not only do they wear motorcycle clothing with the image of a skull on it, but they also have various skull symbols tattooed on their bodies.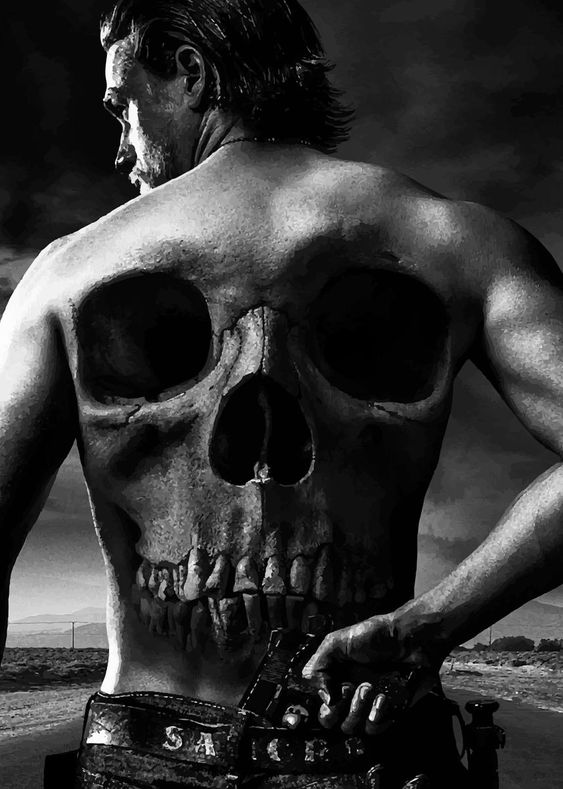 Despite their connotations of death and danger, skulls are not used by cyclists in such a way as to cause harm or death to others or to their bodies. Rather, they serve more as inspiration, understanding, and acceptance of mortality and immortality.
Once a biker, always a biker. Motorcycle fans embrace images and accessories of skulls as they represent rebellion, resilience, timelessness, and the courage to face the unknown, skulls have become deeply rooted in the culture and fashion of cycling.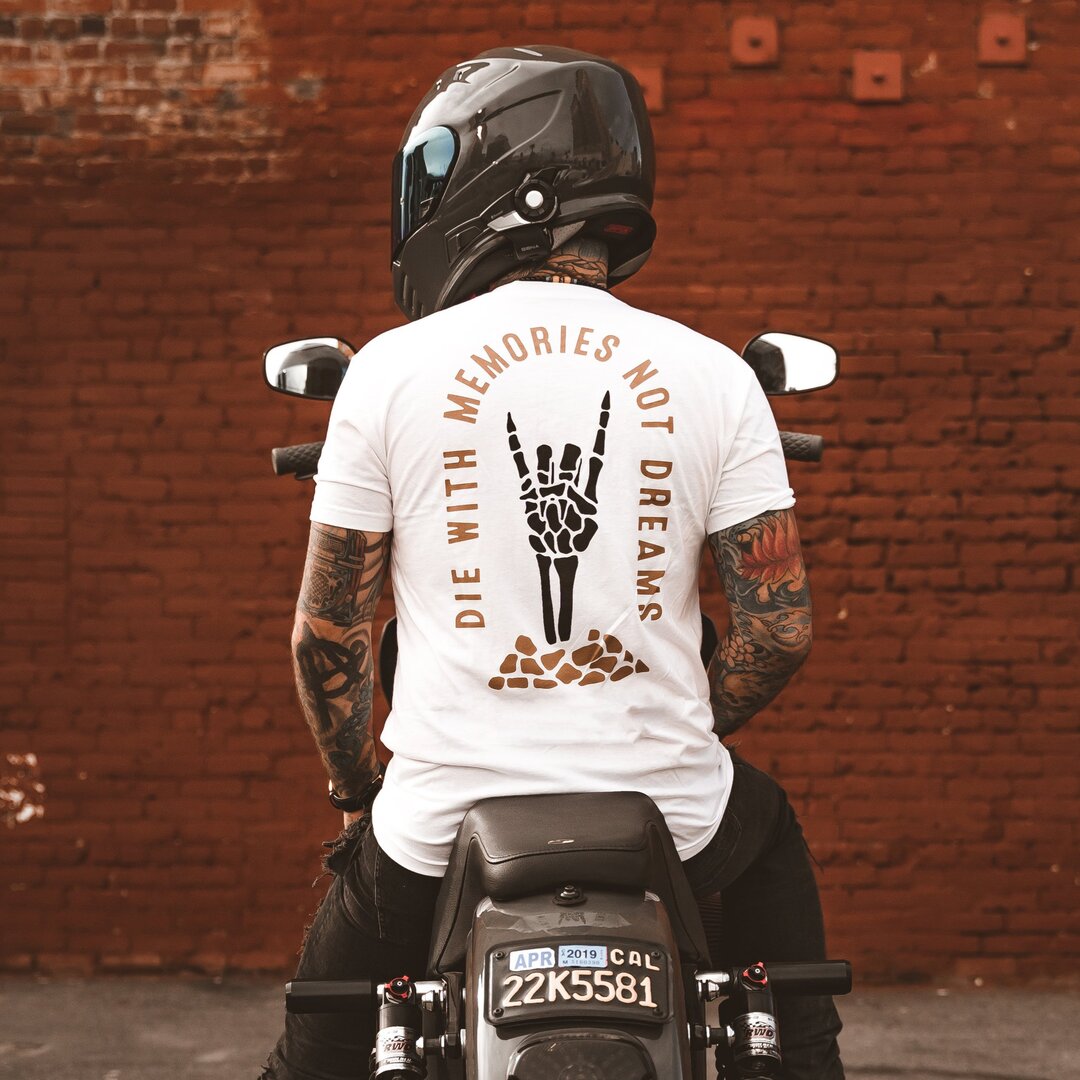 Shop Here: Die With Memories, Not Dreams Printed T-Shirt
Although skulls and skeletons are commonly seen on T-shirts and hoodies, they are also commonly used in other types of biker fashion with items such as necklaces, rings, earrings, caps, etc. Some motorcycle enthusiasts tattooed on their bodies with skulls as a symbol of freedom. Thus, from clothes to accessories to tattoos, skull culture and motorcycle culture are forever fused together.
Shop Here: Personalized Skull Embroidery Mens Casual Summer Cap
Whether is individual or paired with wings, crossbones, snakes, or roses, the skull is a universal symbol for cyclists and simple skull printed apparel is another way for cyclists to express themselves. Those who use the skull print will signal to others that you are like other bikers. You are a biker in life and in death and are committed to cycling no matter what.
Shop Here: Men's casual round neck printed T-shirt
Whatever your reason for riding, one indisputable fact is that motorcycles give bikers an unparalleled feeling.
If you're looking for the perfect finishing touch to complete your biker style, we're the place for you. Check our motor-inspired clothing collection for more.
Comment